Peace Meditations Guidelines
Foreword to
the 2023 EEAS Peace Mediation Guidelines:
The EEAS issued its first-ever Peace Mediation Guidelines almost three years ago to accompany the new Concept on EU Peace Mediation, welcomed by the Council on 7 December 2020. In its conclusions, the Council reaffirmed its support to peace mediation as a key tool of conflict prevention and resolution and peacebuilding under the Common Foreign and Security Policy when addressing risks to peace.
Since then, the return of war to Europe with the Russia's war of aggression against Ukraine has fundamentally challenged and reshaped European and global peace and security architectures. In the face of this enormous challenge, the EU has taken rapid actions across the whole policy spectrum, including by reinforcing its security and defence policy, as epitomised by the Strategic Compass of 2022.
Together with these efforts, the EU has continued strengthening its role as a global peace actor. Between 2021 and 2022, the EU acted as mediator or supported mediation of partners in 23 conflict contexts, with a particular focus on Africa, followed by the MENA region, Europe and Central Asia, Asia-Pacific and the Americas. More than ever, the EU upholds the conviction that a rules-based multilateral order is a prerequisite for sustainable peace.
The EEAS Peace Mediation Guidelines have been reviewed in this light, to adapt to the evolving nature of conflict, to reflect emerging topics and developments, and to contribute to constant improvement and professionalisation of the mediation practice. Seven new chapters have been included: youth, national dialogues, insider mediators, humanitarian mediation, extremist actors, elections and ceasefire mediation. These have been developed in consultation with Member States and EU's mediation partners, including the UN and the OSCE, as well as a number of experts and organisations specialised in mediation. The 2022 EU Community of Practice on Mediation, in particular, offered a very useful platform to discuss the new topics included in the revised document with the peacebuilding community. (...)
Stefano Sannino - Secretary General of the European External Action Service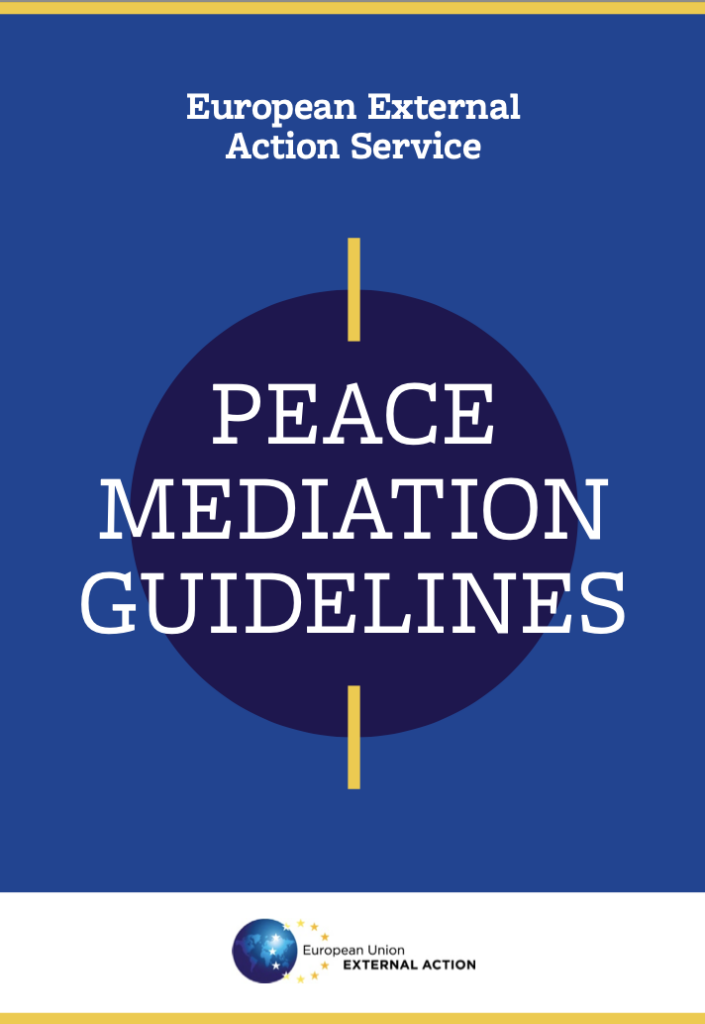 Institution
European Union External Action